I had kind of nightmare trying to do this, so I am writing this for my fellow Expats living in Japan. The US government addresses are unclear, and this caused problems.
To renew your passport, if you have lived in Japan for about 10 years and have a Japan Post Bank card, you can use your card to make the payment for the money order (currently $110) payable to the US government.
To get the money order
You will need:
Your MyNumber card (a Japanese Tax card)
Your Japan Post Bank Card or Bank Book
Your Inkan (If for some reason you do not have the password number for your bank account)
Directions:
Bring in the items above.
Ask for an in-country "kokusai yubin kawase"
Address the money order to: "U.S. Department of State"
In the address area write: "PSC 471 Box 1111 FPO, AP"
The Country is: "USA"
The postal code is: "96347"
Then prepare your envelope for sending everything in.
Address the envelope to The American Embassy in Tokyo if you live in the Tokyo Metropolitan Area (includes Chiba, Saitama and some other prefectures). If not, please check the internet for where to send it, most likely your local consulate.
In my case, this was what I wrote on the envelope I sent:
米国大使館 領事部 旅券課
〒107-8420
American Embassy, Passport Division
1-10-5 Akasaka, Minato-ku, Tokyo 〒107-8420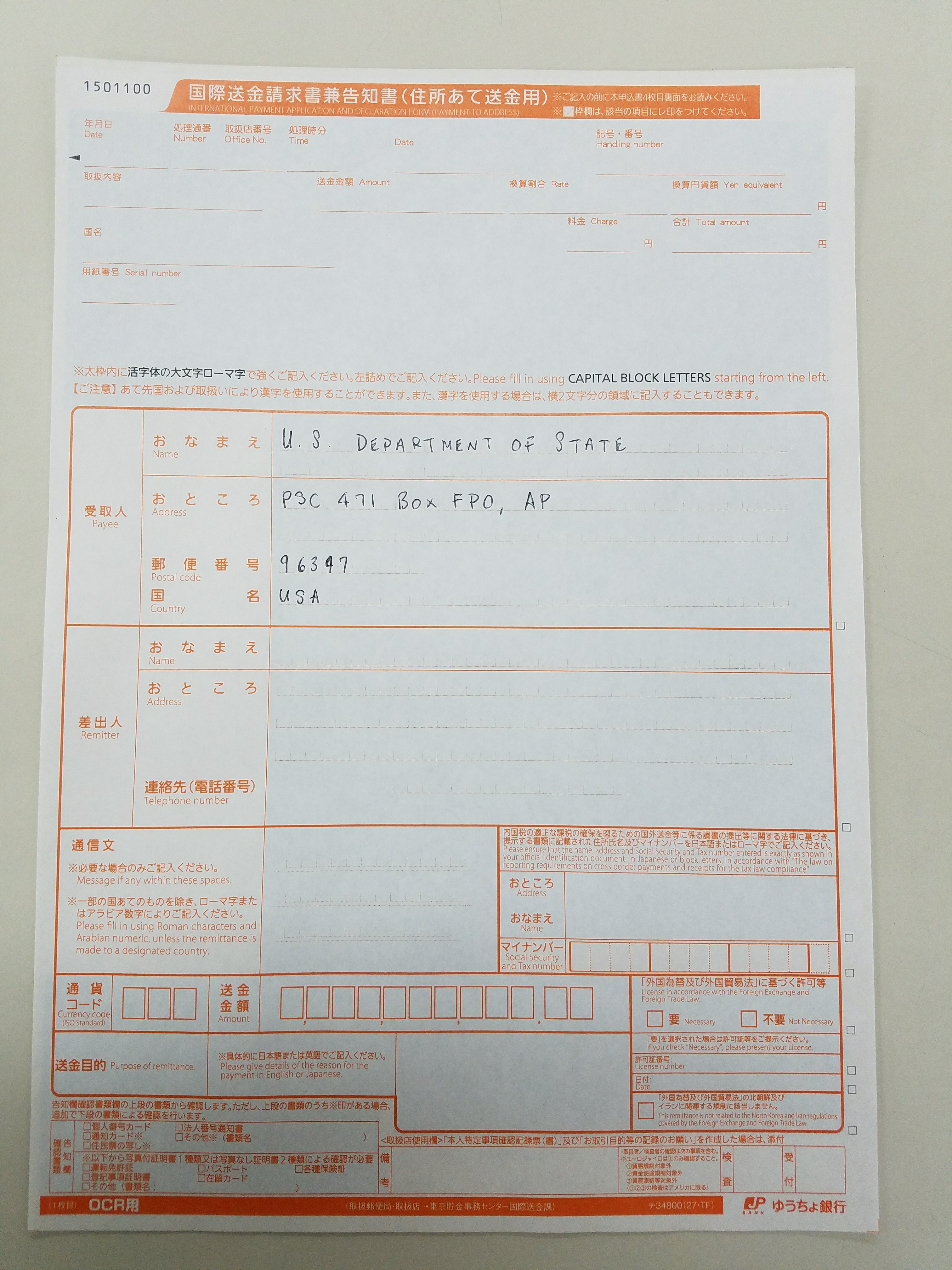 When you are done, it should contain:
1. – Your US passport.
2. – 50mm X 50mm (2×2 inch) photo with a white background (not blue). You can take them at the photo booths outside large stores for ¥700-¥800. Be sure you powder your face. Those things take horrible photos.
Cut out the photo and staple it to your DS-82 form according to the directions.
3. – Your printed out, completed, signed and dated DS-82 form.
4. – The money order fee of $110.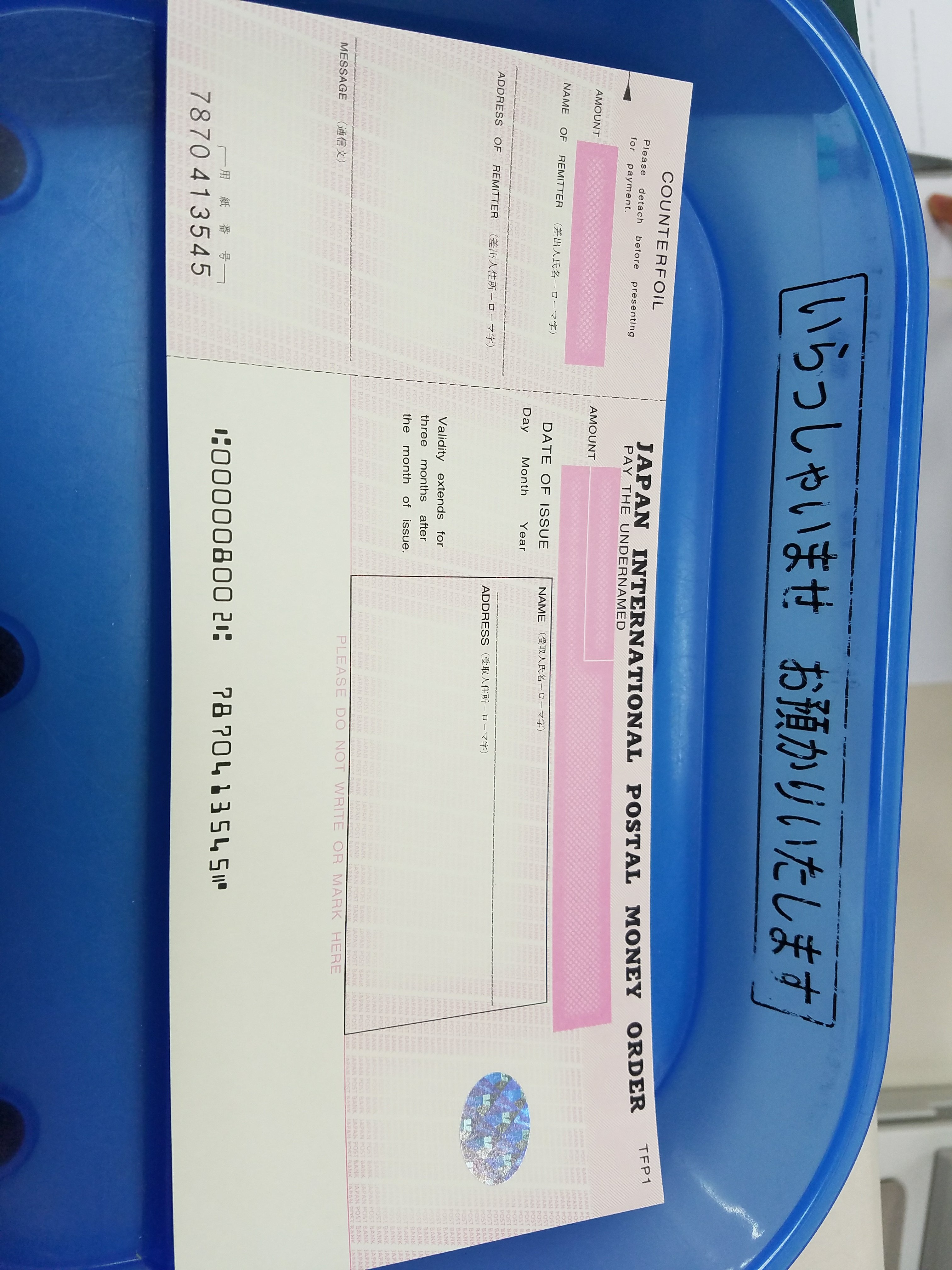 5. – A self-addressed, insured envelope. I chose the one that that they need a signature for, because I didn't want my new passport sitting in the mailbox outside.(~¥500)
(6.) The envelope itself – An addressed envelope to the Embassy to send all these things in (~¥300).
You should give them 4-6 weeks to process and deliver your new passport. Good luck!!