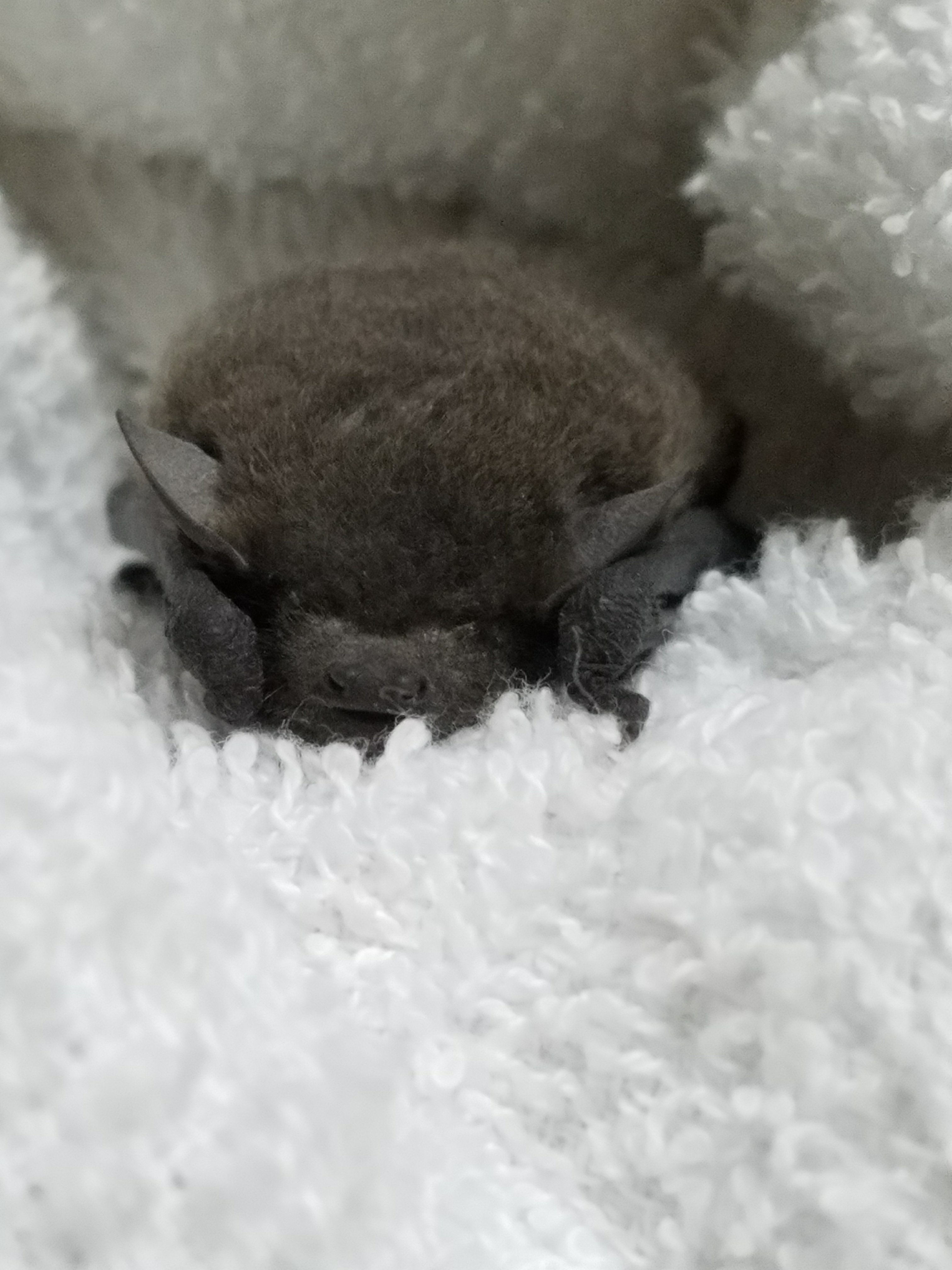 I found the cutest tiny cow in the bathroom!! Just kidding! He was a bat, but from the front, he looks just like a little cow to me!!
Bina, my kitty, had been acting funny all evening, looking at the ceiling and pacing, but I couldn't find anything unusual. Then, as I was getting ready for bed, I went into the bathroom and she jumped on the toilet to try to get to something at the top corner of the window… It was a little bat! I grabbed her, and as I did, it swooped down on us, and then fell on the floor, apparently in deep shock. I put Bina in a room, got a towel, and picked him up ever so gently. He was so light, his little body giving off heat, and breathing heavily. I put him outside in the plants, lightly wrapped for warmth, and went to see what to do about a bat in winter. I found that bats hybernate in the winter. But he had come awake, so I was worried. I tried to make a makeshift bat house for him on the fly, but by the time I got back outside, he had flown off. I hope he's okay. He was a dear little thing.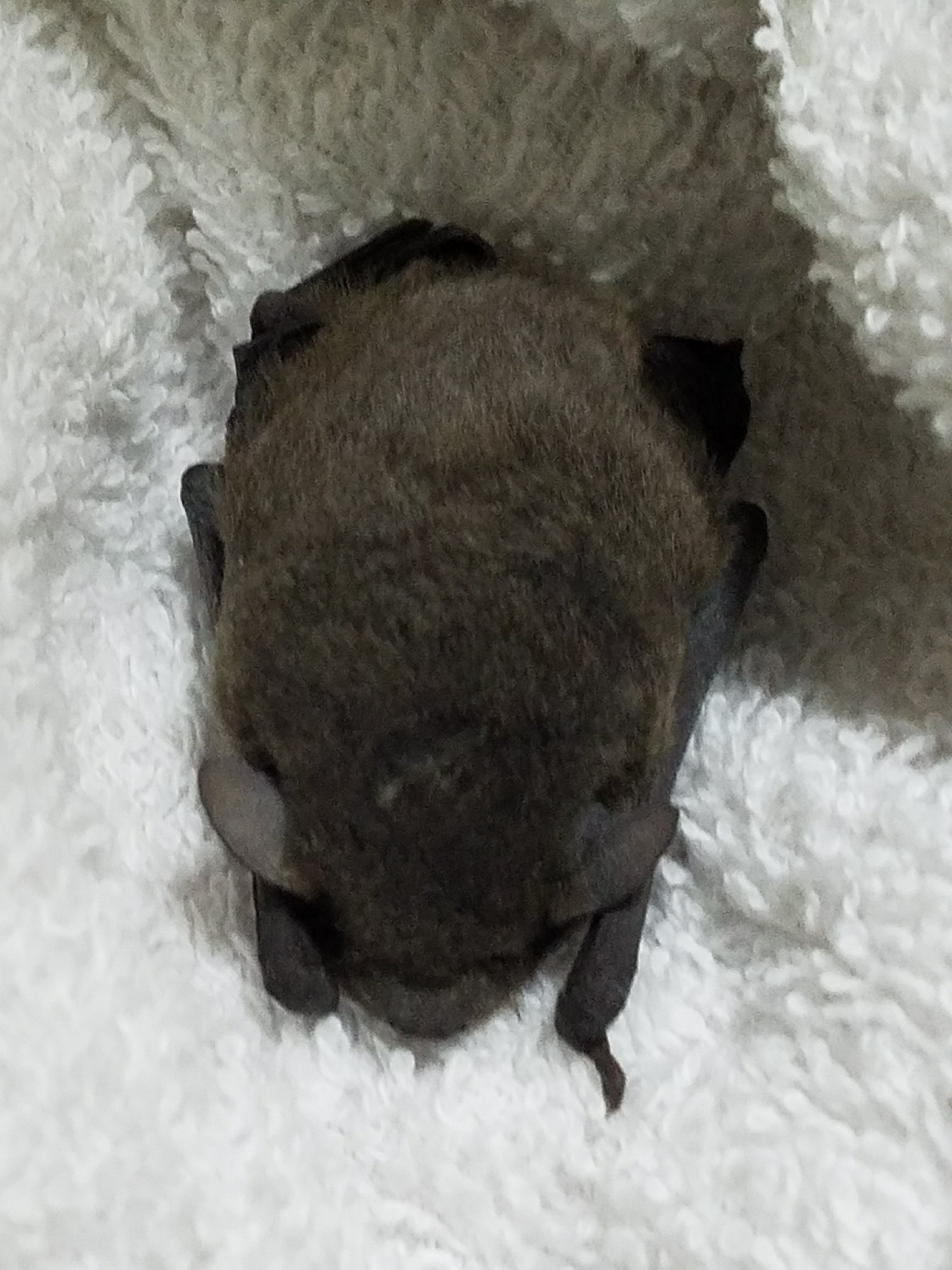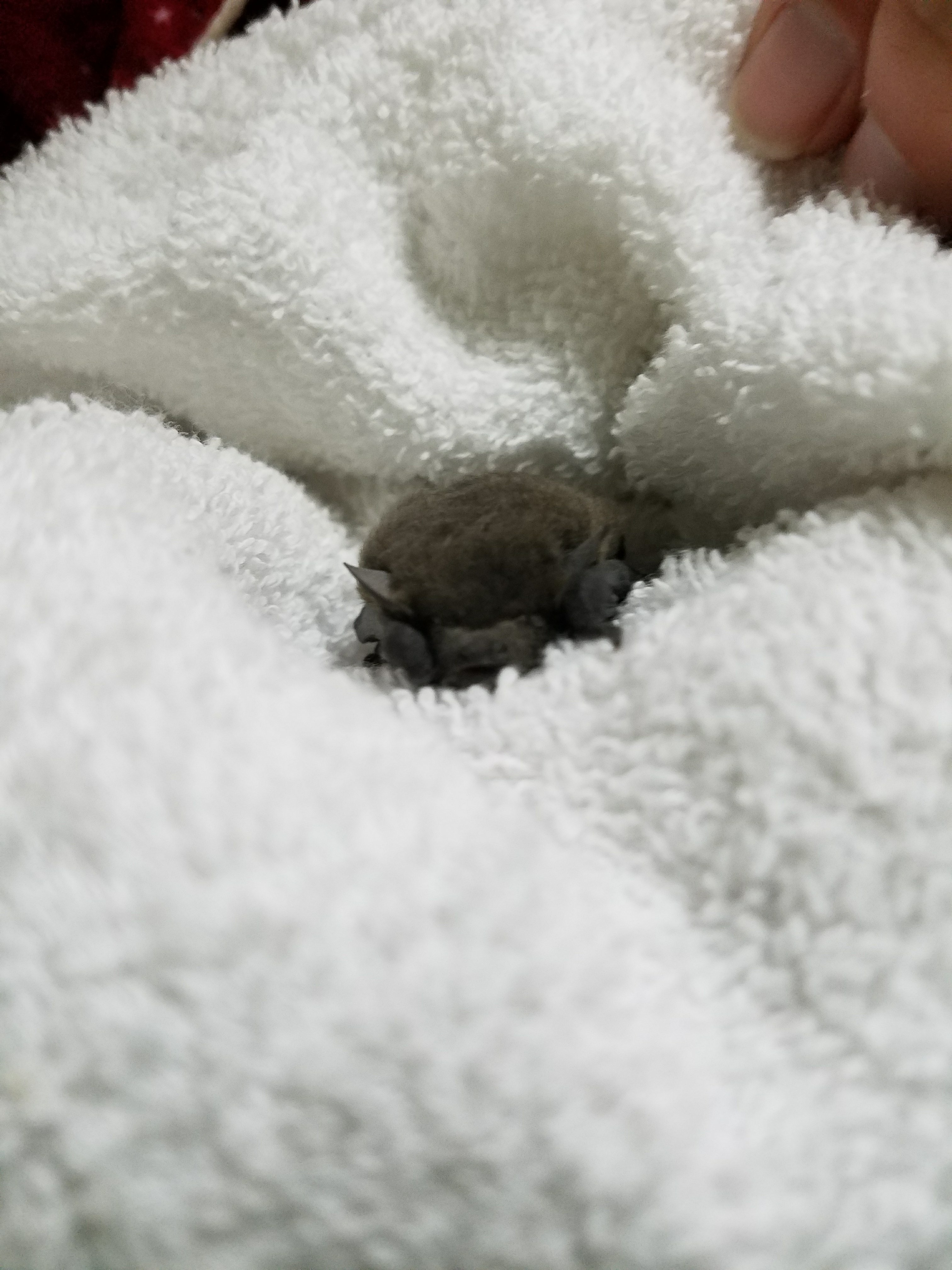 Now I have to go out and get some materials to make a bat house. After all the videos and websites I found last night, I realized that they aren't hard to make, and I already provide water for the birds, so they would have water to drink. With that, and a safe place to put it, where it will get plenty of sun (because they need warmth), the bats will have a nice place to live (not our walls — so that was what we were hearing a month ago all through the house!) and will keep the mosquitoes away in the summer.
How and Why to make a bat house by the National Wildlife Federation